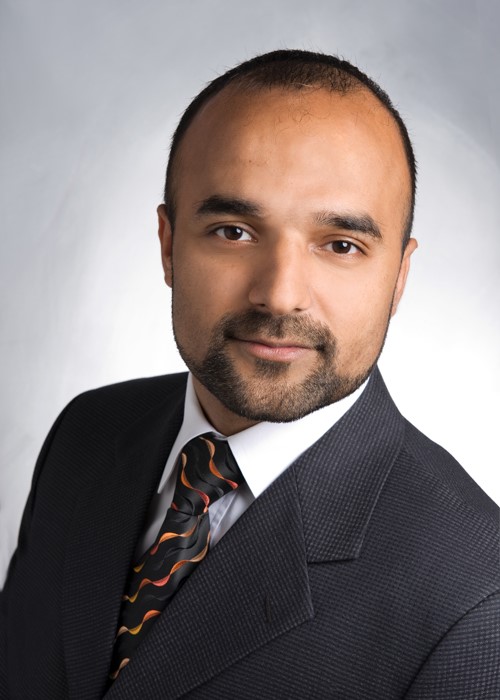 Ali Hasnain Rizvi
Chief Product Officer, airtango AG
Certified Agile Manager
Overview
Back in 1988 at the age of 10, Mr. Rizvi started with Commodore 64 and LOGO. Thanks to his great father who got him an XT 8088 Computer to program in GW Basic and play Xenon.
Mr. Rizvi still remembers Mr. Zahid as the only professional better than him in dealing with GW Basic during 1993 in ABACUS.
During his undergraduate Mr. Rizvi excelled in Assembly Language and C. He is thankful to the owner of Group of Grammar Public Schools for providing him an oppurtunity at their labs to complete his IT related assignments in return of teaching to staff and organizing their Computer Lab.
Mr. Rizvi successfully completed his Masters in Computer Science from Quaid-e-Azam University in Feb. 2000.
In June 1996 Mr. Rizvi received his first offer to work as Computer Lab Incharge for Group of Grammar Public Schools. Today Mr. Rizvi is working as Chief Product Officer at airtango AG in Germany.
Mr. Rizvi is a seasoned Entrepreneur and has established international offices in Poland, Pakistan, Germany and lead teams distributed in Belarus, Bulgaria, UAE, Poland, Pakistan. Czech, Germany, Switzerland etc...
Mr. Rizvi is a Certified Agile Manager with a long list of other certifications in IT, Project and Product Management area.
Trainings
Mr. Rizvi has done several trainings at different organizations in addition to his Major trainings as Certified Project Manager (IBB Frankfurt), Certified SCRUM Professional (Eschborn, Germany) & Certified SCRUM Product Owner (Program Utvikling AS, Oslo). Following is the list of all the trainings Mr. Rizvi has done so far:
IMPAQ AG
ITIL 3 Overview

Quality Center Project Planning and Customization

Maven

Using Quality Center from Hewlett-Packard
Safe ID Solutions AG
Operate and Maintain AS 1000

Operate and Maintain MS 300, MS 100e
Intel Corporation
LEGAL ISSUES WITH OPEN SOURCE

MANAGING CONFIDENTIALITY ISSUE

INFORMATION SECURITY AWARE WBT

STRUCTURED PROBLEM SOLVING
BASICS OF WIRELESS COMMUNICATION

COACHING SKILLS WORKSHOP

FOCAL AT INTEL-PREP FOR FOCAL

PRESENTATION SKILLS

ENGAGING WITH MICROSOFT

TRADE SECRETS HANDLING

CONSTRUCTIVE CONFRONTATION

XSCALE INSTRUCTION SET PART I

PERFORMING TO VALUES

INFORMATION SECURITY AWARENESS

SAI - SAFETY AT INTEL

ESM NEW HIRE FORUM

GENERAL RISC/CISC INTRODUCTION

OVERVIEW OF COPYRIGHT LAW AND OPEN SOURCE ISSUES.

SETTING EXPECTATIONS TOGETHER

FOCAL AT INTEL-R&R SIMULATION

M&A EMPLOYEE ORIENTATION

BPX @ INTEL

GETTING TO KNOW RUSSIA
Articles
Mr. Rizvi once got chance to publish his own article at Code Project website, He published the approved part of the entire concept to the website. The article could be found at:
Image Classifier
Mr. Rizvi Articles published in Daily Nawa-i-Waqt Pakistan (for pdf file please click at the image below and for newspaper link click at the text underneath...)